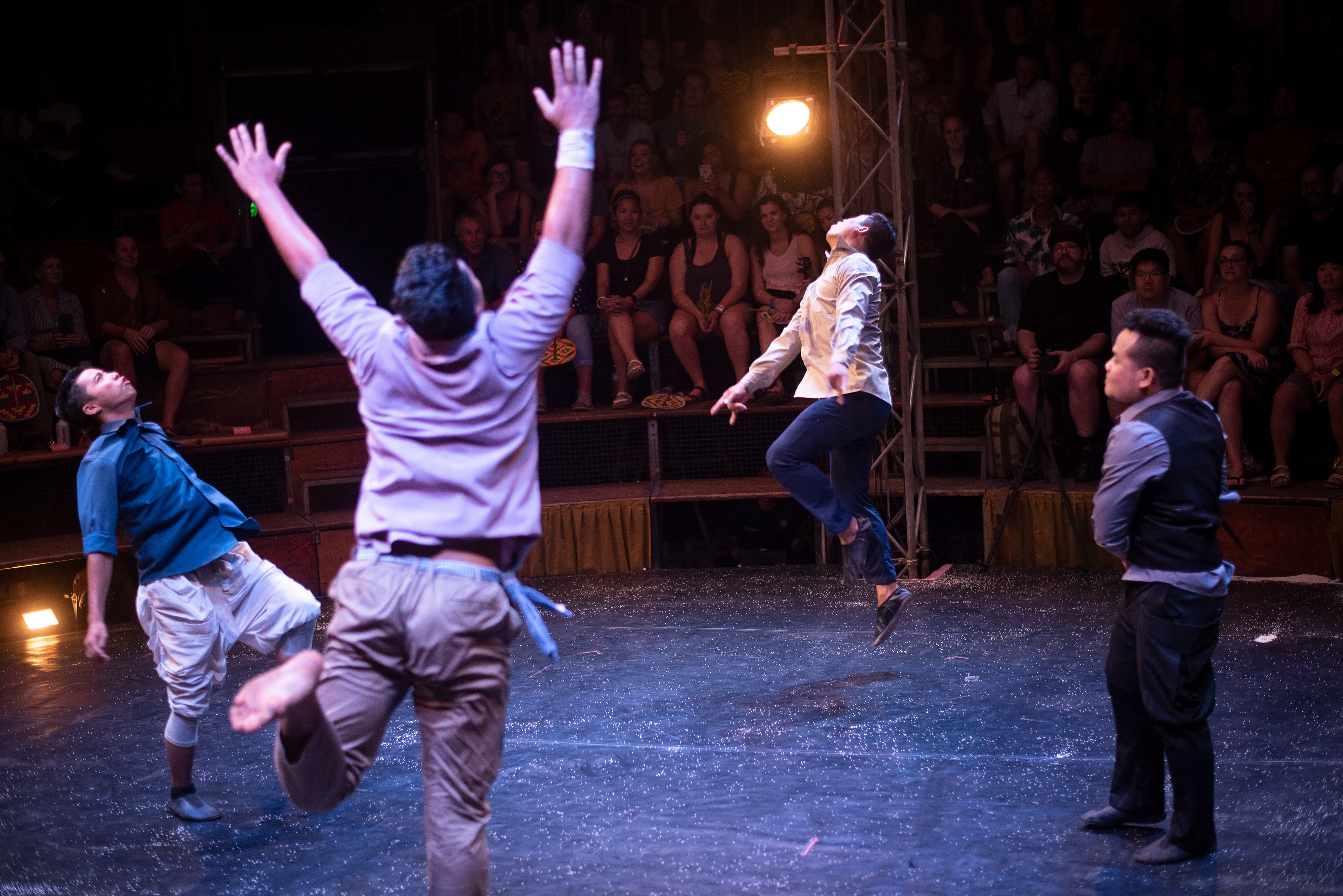 Words and Photos by Delia Palmisano
This social enterprise was formed in 1994 by 9 young men who survived the brutal Khmer Rouge regime. These men found art and performance as a type of solace and therapy after the atrocities of war and wanted to bring that same type of opportunity to their community.
Many of the rich cultural traditions of Cambodia were wiped out under Pol Pot's regime; Phare is an effort to restore and promote Khmer traditions and pride. Their nonprofit organization, called Phare Ponleu Selpak, or "The Brightness of the Arts," provides art, education and social support to their community.
The GLC students and Grad Cats from OHIO attended Phare's performance of "White Gold" while in Siem Reap. A story about rice, a Cambodian staple in everyday life, it is a cautionary tale about greed, self-interest and the trappings of the modern world. The characters eventually find balance in the Buddhist teaching of moderation.